eBook offers for libraries
eBooks in the »Meiner eLibrary«

On our new platform meiner-elibrary.de, we offer libraries and institutions access to ca. 1.000 eBooks from all program areas of the Felix Meiner Verlag.
For more information on offers, hosting, functionalities, please refer to the page: www.meiner-elibrary.de/bibliotheken
---
eJournals
From 2017 on we provide straightforward access to four electronic journals via the Meiner eLibrary. Subscription to the following journals already includes this online access.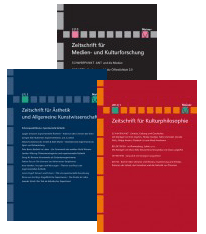 For more information, please visit » meiner.de/ejournals
More information about this offer can be found at » meiner-elibrary.de/ejournals
---
Sales partners, aggregators, platforms and databases
In addition to providing our eBooks and eJournals in the »Meiner eLibrary«, we also supply large parts of our program to all popular aggregators (EBook-Central (Proquest), EBSCO, MyiLibrary, etc.). For further information, please contact the respective platforms or sales partners (e.g. Dietmar Dreier, Harrassowitz, Lehmanns Media, MissingLink, Schweitzer Fachinformationen).
Intelex
Intelex offers the possibility of electronic access to the full text of the editions "Hegel: Vorlesungen", "Cassirer: Gesammelte Werke", "Jacobi: Werke" and the issue of "Briefe von und an Hegel".
JSTOR
Through JSTOR, you can subscribe to the archives of the following journals: Archiv für Begriffsgeschichte, Aufklärung, Phänomenologische Forschungen. The journals are provided with a "Moving Wall" of 3 years on the platform www.jstor.org.
CNPeReading
Libraries, or other institutions in China can apply directly to www.cnpereading.com for an eBook purchase.
为图书馆与学院提供电子图书: 我出版社大部分图书都有电子版。在此书目中,所有可提供电子图书都以ISBN号码标出。中国图书馆与学院部门均可在 www.cnpereading.com 上 申请阅览权。